AVG Internet Security 5 Devices 1 year - Digital Software Download
This item is Digital Download Software and will be emailed within 24Hrs
(Please make sure your email is correct)
No returns or refunds on this item.
Your mobile security is included
We also give you antivirus for all your Android devices. We can lock your private apps and photos, help you find your phone if you lose it, and help keep thieves away from your personal data.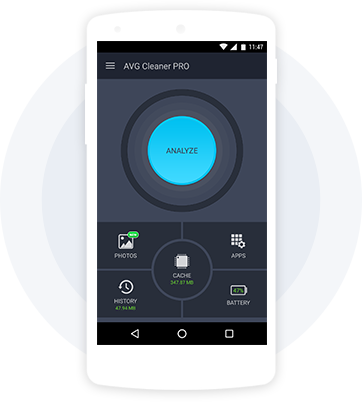 AVG system requirements and supported operating systems
The latest version of AVG Internet Security and AVG AntiVirus FREE can be installed on the following operating systems:
Windows 10 except Mobile and IoT Core Edition (32 or 64-bit)
Windows 8/8.1 except RT and Starter Edition (32 or 64-bit)
Windows 7 SP1 or higher, any Edition (32 or 64-bit)
Minimum system requirements:
Windows fully compatible PC with Intel Pentium 4 / AMD Athlon 64 processor or above (must support SSE2 instructions)
1 GB RAM or above
2 GB free space on the hard disk
Internet connection is needed to download, activate, and maintain program updates and antivirus database
Optimally standard screen resolution no less than 1024 x 768 pixels is recommended
Notes:
If you are using Windows 7, install a newer service pack to be able to install and use AVG.
AVG Internet Security - Unlimited and AVG AntiVirus Free are not supported on Windows XP 64-bit, Windows Vista, Windows 2000, Microsoft Windows Server, or any operating systems which are not specified.